With BattleKart,
you don't play the game; you play IN the game!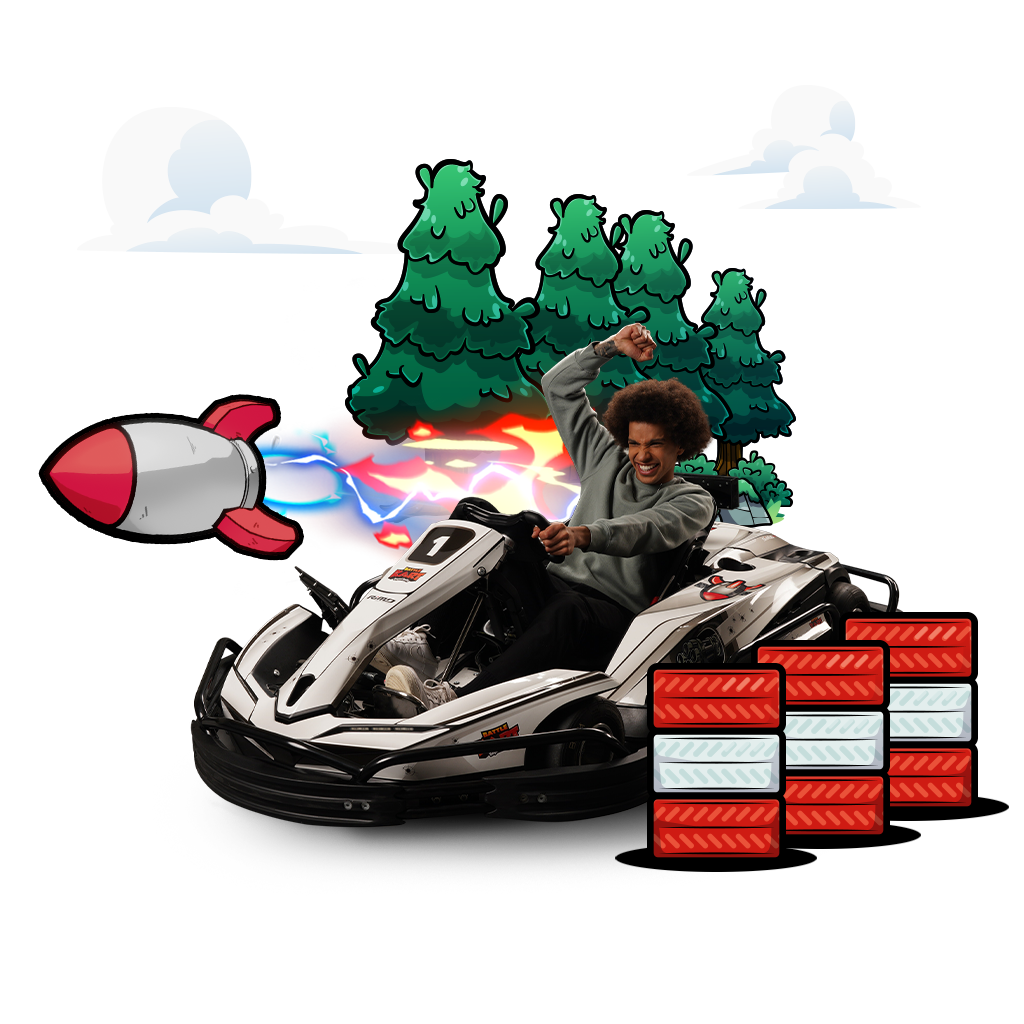 Do you want to give a gift that will surely delight your friends or family? You don't have any ideas? Then you can order one or more gift cards directly on our website. They will be sent to you either by email in PDF format or by post in credit card format, accompanied by small gift envelopes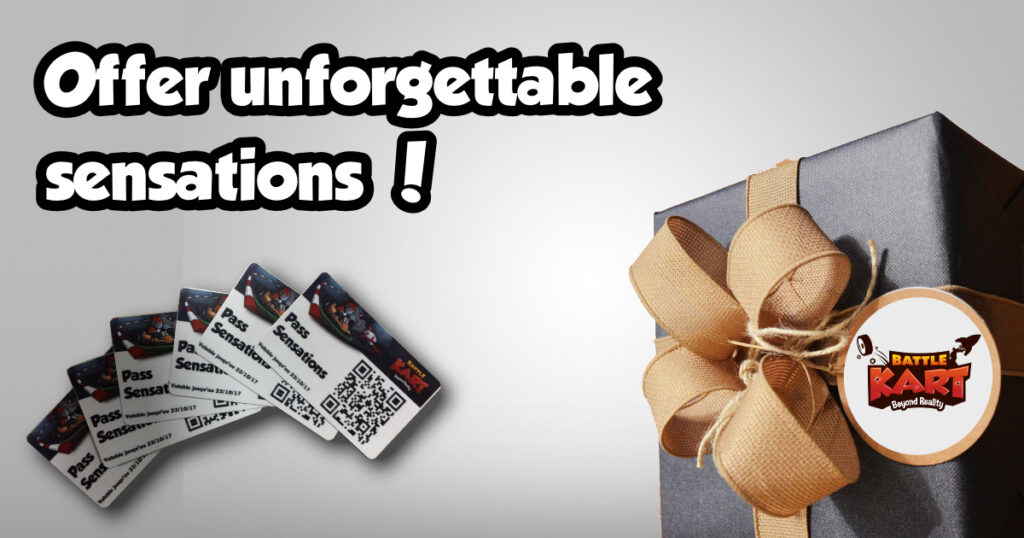 Are you a student or unemployed? BattleKart offers a €4 discount on the price of your games on presentation of your student card.
The offer is valid under the following conditions:
We offer a preferential package for Works Councils and corporate customers. We can also offer customized services.