With BattleKart,
you don't play the game; you play IN the game!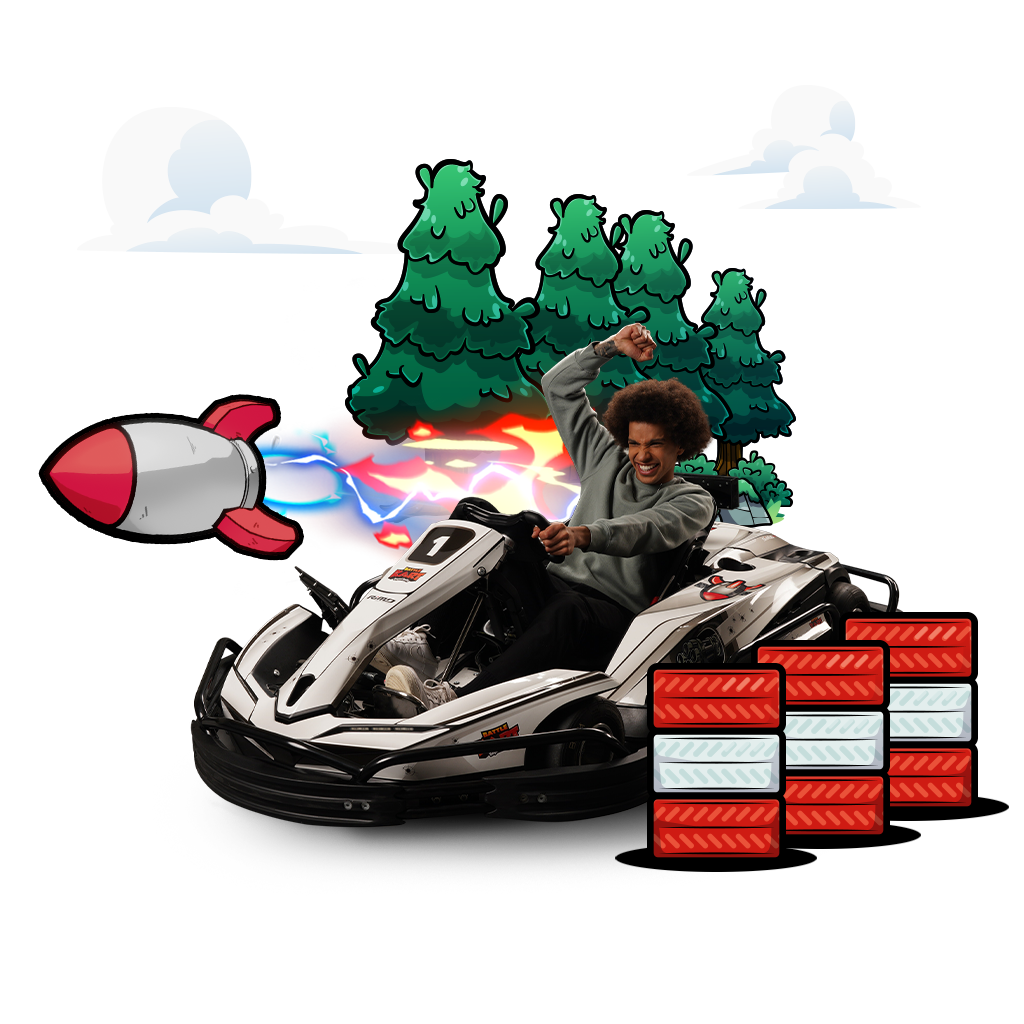 On the WEX website, you'll find a range of accommodation options in the vicinity of the complex.
You can also find Ardennes Étape vacation homes near Marche-en-Famenne. Your WEX BattleKart attraction is just a stone's throw from the Maison du Tourisme Famenne-Ardenne.
BattleKart WEX welcomes you to a 3,500m² space with the possibility of playing 12 karts simultaneously!
Our elevated bar offers spectators a breathtaking view of the games being played on the track below, with free WiFi access.
The sanitary facilities are accessible to people with reduced mobility (although access to the track and to the activity itself is not suitable for PRMs).
Free parking is available. Please note that this is a private parking lot! When the BattleKart center closes, please do not leave your vehicle in the parking lot, as the WEX automatic barrier closes.