With BattleKart, you don't play the game; you play IN the game!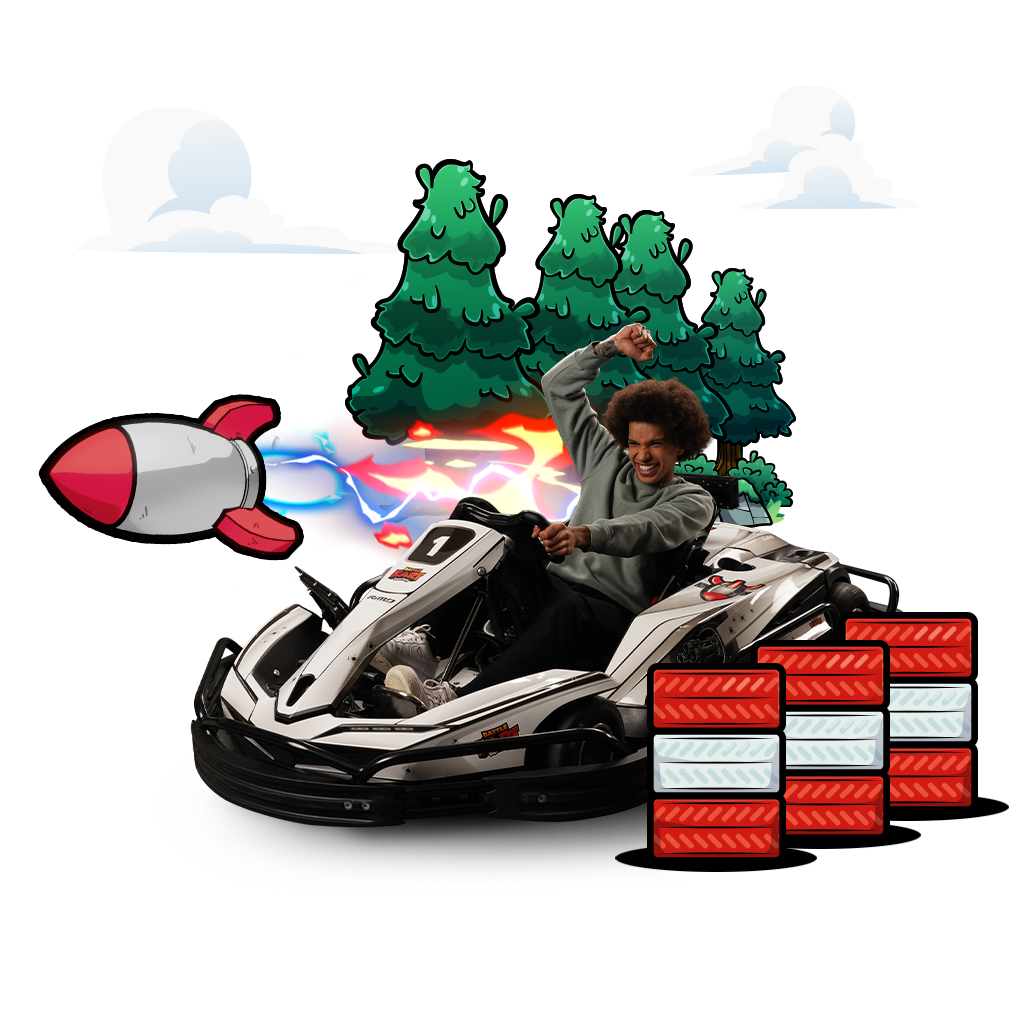 Team outings, birthdays, bachelor/bachelorette parties, or a reunion with friends – at BattleKart, adrenaline is guaranteed for everyone. Because this attraction is most enjoyable when the players know each other well. Imagine seeing the name of your best friend on the kart in front of you – wouldn't you gladly ignite the rocket you just collected? So, what are you waiting for? Surprise your colleagues, friends, and family and book your event.

BattleKart Fun: Exclusive booking of BattleKart sessions, where your team can experience the thrill up close.
Price: €1,152 gross per hour.
Snack fun and drinks (1x RedBull beverage, pretzels, pretzel sticks, chips) Price: €10 per person.
Afterdrive Meal: A BattleKart Burger and a refreshing drink of your choice at the burger bar (For groups of more than 10 people, please inquire about custom offers). Price: €25 per person.
Christmas Special: BattleKart & Alpine Advent Festival
BattleKart Adventure: Exclusively booked Hall C & BattleKart hours, customized to your number of participants.
Price: €1,152 gross per hour.
At the Alm Advent Festival in the Enjoyment Village: Spend time outdoors, let yourselves be served, and create memories in a Christmas atmosphere.