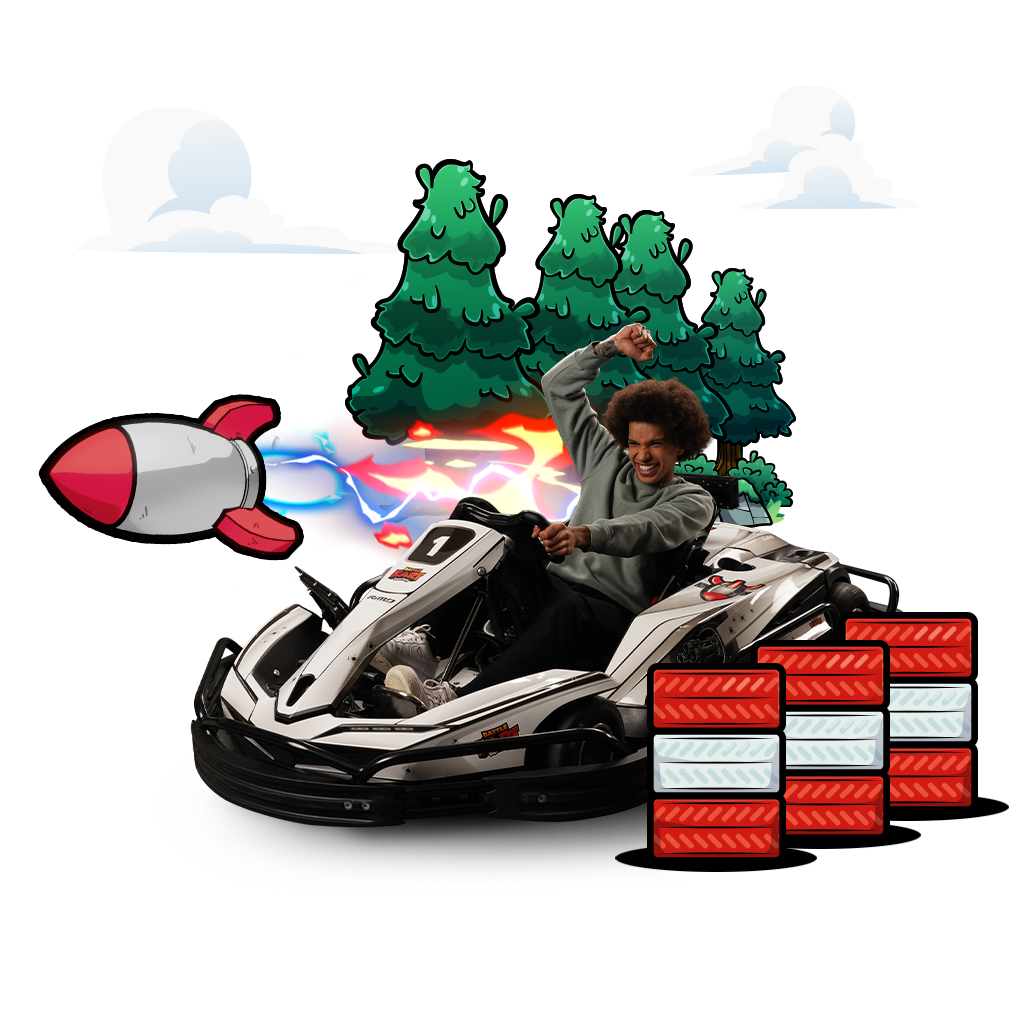 "With BattleKart, you don't play the game; you play IN the game!"
BattleKart is the perfect combination of electric karting, video games and enhanced reality. A unique cocktail to thrill your senses! Full throttle aboard an electric kart, on a track where different circuits, bonuses and game modes are projected onto the ground, interacting with the scenery and the other players to win the game...
WHERE TO PLAY BATTLEKART?
KARTING + GAMING = BATTLEKART